Become A Retailer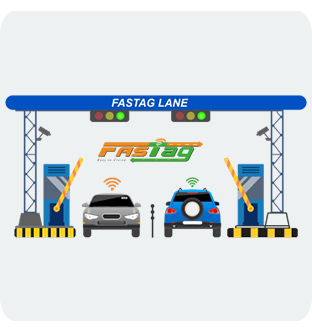 Overview
FASTag is an electronic toll collection system in India, operated by the National Highway Authority of India (NHAI). It employs Radio Frequency Identification (RFID) technology for making toll payments directly from the prepaid or savings account linked to it or directly toll owner.
Product Highlights
FASTag is a reusable RFID Tag.
It is linked to a registered Paytm wallet and Account.
Toll charges are deducted automatically from the linked Wallet/Account.
Customers from non-serviceable pin codes can contact us from the Need Help Section of idealecash.